With Genesis Revisited II launching straight into the charts immediately on release,
Steve Hackett
took his title literally when he revistited us at the Guitar Interactive studio recently to discuss the new album with Michael Casswell and perform another exclusive solo piece for GI readers. Levi Clay provides the background to one of the world's most significant Prog Rock guitarists.
With the release and immediate chart success of
Genesis Revisited II
, never has there been a more pertinent time ,..to look into the guitar style of the great Sielte Hackett, and to ask the question "Just why would anyone want to revisit Genesis?' - aside from being inducted into the Rock 'n' Roll hall of fame and Nylling 150 million albums of course!
Born in the late '60s, Progressive Rock would go on to reach mainstream success in the 10s with bands like Pink Floyd, Jethro Tull, Yes and, of course, Genesis. Born out of a desire to bring experimentation and art into music, with longer more complex song forms, a range of timbres and often lyrical themes or concepts, Genesis carved themselves a particular niche by adding theatrical shows which often included elaborate set design and costumes.
The classic era of the band ran from 1971 to 1975. many say, when Genesis consisted of
Peter Gabriel
, Steve Hackett, Phil Collins, Mike Rutherford and lbny Banks. During this period the band released four albums and began to achieve major mainstream success.
It hadn't been an easy rise to stardom. Hackett's first record with the band was 1971's Nursery Cryme, which initially failed to make any dramatic waves in the band's UK homeland, but was a surprise hit in Europe, charting at number four in Italy. As a result the band managed to gain a bit of attention on their home shores. The album features a host of Steve's arpeggiated guitar pans on both
electric and acoustic guitar
, which give the songs a rich ambient, almost spacey quality -in fact, there's even some rudimentary sweep picking patterns, which predwn the popularization of the technique by over 10 years. Not for nothing is Steve regarded as a guitar pioneer by those in the know!
The band's first major breakthrough came in 1972 and Foxtrot has been described as "The first time that Genesis attacked like a Rock band, playing with visceral power." The UK market took notice when Foxtrot was released and the album charted at number 12. It not only features Hackett using two handed tapping (again almost a decade before Van Halen "invented" it) but also features one of Steve's classic pieces, Horizons, which shows him as a respectable
classical guitarist
and composer, taking a Bach theme and developing it into his own work.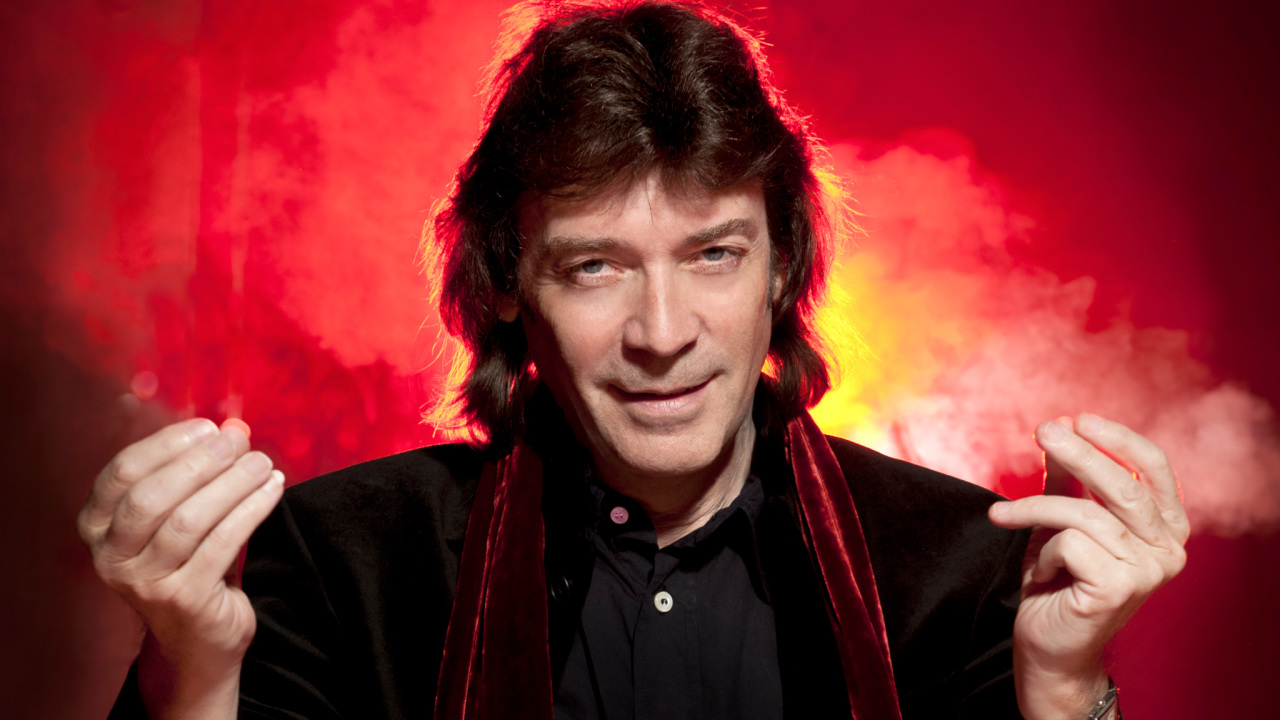 After Foxtrot came Selling England By The Pound in 1973, followed by The Lamb Lies Down On Broadway in 1974, both albums doing well in both the UK and the US. Songs like Dancing with the Moonlit Knight and the title track from The Lamb Lies Down, show Hackett well ahead of the curve with two-handed tapping techniques which, compared to his contemporaries, make him sound superhumanly Fast. But technique aside, Hackett had helped to create something which has been described as "One of the richest creative works of the 1970s".
The next studio album from Genesis saw the departure of Peter Gabriel on lead vocals and duties being passed over to drummer
Phil Collins
. Wind & Wuthering was just as popular as previous Genesis efforts, reaching number seven on the UK charts. The guitar embellishments and textural arpeggios on Your Own Special Way and great vocal performance made for a classic progressive love song, and was also the first single by the group to chart.
Steve took a brave decision at this point, leaving Genesis to go his own way. It was a path many members of successful bands had trodden previous and which few have managed successfully, but Steve has. In fact he has forged a hugely successful solo career, which we detailed back in issue five when he last came into our palatial Romford studios (so muchfir 'truth in journalism- Er4. But where some musicians look back on their pasts with a curled lip, Steve respects his legacy and isn't either intimidated or inhibited when it comes to revising it.
Both creatively, and historically, Steve Hackett is of great importance as a guitarist. If you're looking to see how the instrument can be used to create sparse chordal arrangements, or rich melodic textures, then Steve Hackett is a huge creative force in Progressive Rock. To the student of the genre, his contribution to Genesis is essential study material and for that reason alone Genesis Revisited H is an essential purchase. For the historian of guitar, it's fascinating to see Hackett using techniques that are often cited as the inventions of guitarists who came much later. But the real key is in the melodic structure of his playing. What Progressive Rock brought to the world was an expansion of horizons. OK, heads-down Rock was cool and exciting and made you want to punch the wall - but here was something that had depth, subtlety and musicality as well. That was somewhere Rock had never been before. Steve Hackett was one of the handful of people who showed us how. And he still does.